Rev. Kevin W. Wilhite
Senior Pastor
Kevin and his wife Amanda were both brought up in strong Christian homes where the rhythm of life involved the church community. They both accepted Christ at young ages and at 18 years old, Kevin accepted a call to full time ministry. Kevin enrolled in bible college in the year 2000 and finished his associates degree in 2002. After marrying Amanda in 2002, Kevin began working as a youth pastor at Oxford Baptist Church and was ordained as a Southern Baptist Minister. In 2006 Kevin and Amanda welcomed their first daughter Hannah into the world.
In 2008, they accepted the call to foreign missions and began the journey to leave the USA and prepare for life and ministry in Wales. Along the way, in 2011, they welcomed another daughter, Addison, into the family and then again in 2013 the were blessed to welcome a third daughter, Elayna into their home. Since then, both Hannah and Addison have given their lives to Jesus, and every day, they pray that Elayna's hearts will also be awakened by the Holy Spirit.
After spending more than a decade as foreign missionaries to Wales, they accepted the call to return to the USA so that Kevin could take on the role of Senior Pastor at Oxford Baptist Church. Although Kevin assumed this role on the 11th of October 2020, Kevin and Amanda have been members at Oxford since 2005 and were supported by OBC throughout their time in Wales.
Amanda now runs their 501c3 non-profit ministry ProWales and they are both fully committed to continue supporting ministry in Wales the same way they did as missionaries. They see ministry as a shared calling and enjoy working together in their calling.
Kevin holds an AS degree in Biblical Studies from Andersonville Theological Seminary in Georgia, a Bachelors in Theology from Cardiff University Wales, and a Masters in the Philosophy of Religion and Ethics from the University of Birmingham in England.
Steve E. Traylor
Music and Education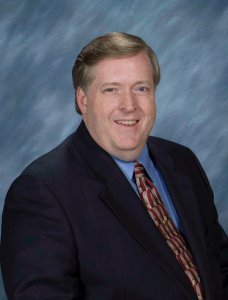 Steve Traylor is the Music and Senior Adults Director.
Steve was born and raised in Atlanta where he gave his life to Christ at the age of twelve. Steve attended Cedar Grove High School in Dekalb County and received his Bachelor's Degree in Business Administration from Georgia State University in 1979.
Steve has been in full-time Christian service since 1988. He joined the staff at Oxford Baptist in February of 2005. In addition to directing our Sanctuary Choir, Steve also leads our Kidspiration Children's Choirs. Steve also coordinates our Senior Adult Ministries. Steve is a gifted pianist and enjoys singing. He has been a member of the Covington/Conyers Choral Guild for several years and currently serves as Chairman of its board.
Amanda Wilhite
Children's Ministry
David Tupper
Youth