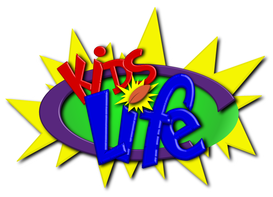 Kids Life
Kids Life is for children K4 through 5th Grade. Children attend the first portion of the Morning Worship Service, at 10:45am, with their parents. During the worship service, a slide on the screen will prompt when the children will be dismissed for Kids Life. The children will meet their leaders at the front of the Worship Center.
The Kids Life leaders will escort the children to the Fellowship Hall, located adjacent to the Worship Center. The Fellowship Hall provides a safe and kid friendly environment for children where they will be taught from God's Word, have a time of prayer, and enjoy a game or craft.
Following the Morning Worship Service, children can be picked up from the Fellowship Hall. Exit the Worship Center on the piano side, go out the door at the bottom of the steps, follow the covered walkway and continue straight into the Fellowship Hall.